MY REMIX FOR RONAN TEAGUE IS OUT NOW! ENJOY IT!
My new remix for Ronan Teague is out now @ Beatport. Grab your copy and enjoy!
04/2013
MY REMIX OF "JOIN ME" IS OUT NOW!
Check my new Remix for Ralphie Smooth and Dani Lehman "Join Me" Out now @ Beatport
04/2013
"INTERCONTINENTAL" IS OUT NOW!
Enjoy my new release on Tracer Records "Intercontinental", included Ronan Teague Remix!
02/2013
ENJOY WITH MY NEW EP ON THAT'S HOT!
My new EP on That's Hot Records is out now! Enjoy enjoy enjoy!!
11/2012
MY REMIX OF ASTEROID IS AVAILABLE!
My remix of Asteroid is available! Check out it!
11/2012
MY REMIX FOR MACGREGOR IS AVAILABLE NOW!
My new remix for Macgregor is available now! Enjoy it!
11/2012
MARKER IS OUT NOW ON SELECTIONS 7, NB RECORDS!
New Techno track is out now on NB Records. Grab your copy!
11/2012
I UNDERSTAND IS OUT NOW! GRAB YOUR COPY!
I Understand, a new techno track for the dancefloors is ready to be played in all underground clubs around the world! After his tour between United States and Mexico, Marco has released this new bomb with new fresh sounds! Enjoy it!!
11/2012
A NEW EP ON CAPSULA DIGITAL IS OUT NOW! ENJOY!
1000 Times and Ready To Go, two Dark Techno tracks with big background and impressive atmosphere, perfect to be played when your dj set is ascending intensity. This tracks make ready your set to a next stage!
10/2012
MY REMIX FOR BLANDA IS OUT NOW! GRAB YOUR COPY!
My new remix, this time for Blanda, is out now. Grab your copy!
10/2012
NEW REMIX OUT NOW ON TURNING WHEEL!
Flying to stratospheric heights and receiving global support Marco has released this new remix for all lovers of Techno music. Enjoy!
09/2012
OKAY HERE IT IS TECHNO FOR YOUR MIND, TAKE IT AND LOVE IT.. DYNAMIC EP ON MINTEC DETROIT OUT NOW!
Enjoy with my new EP on Detroit Techno label, Mintec Musik.. containing three new fresh tracks!
09/2012
IT'S TIME OF INTERTECH RECORDS WITH MY EP CALLED "SPACE". CONTAINING TWO FRESH GREAT TRACKS!
Awesome release!  Supported by Markus Schulz, Spartaque, Judge Jules, Mauro Alpha, Lars Klein, and many others...! Phat, dark and groovy beats on this 2 tracks EP. Rock on!
09/2012
MY NEW EP ON TURNING WHEEL RECORDS IS OFFICIALLY OUT. TAKE THIS TECHNO BOMBS ANC HAVE FUN!
Get the most powerful Techno tracks in this EP for your DJ session. Get this techno bombs and blow up everyone into the club!
09/2012
FIRST TIME ON STRIPPED DIGITAL INTO A MASSIVE EP WITH 44 TRACKS!
The second in this series of compilations from Norman H and again of the unmixed variety. Swimming In A Digital Sea: Volume 2 showcases a massive 44 tracks featuring brand new tracks and remixes from artists around the globe containing my two Tech-House and Minimal-Techno tracks.
08/2012
RADIOACTIVE LEAKS IS OUT NOW!
Radioactive Leaks is a new track created by taking inspiration from the nuclear issue that the world is facing today. The enigmatic techno sounds resume and create a unique atmosphere throughout the song, completed by an impressive sound similar to a Geiger counter blend all in a unique listening experience. Surely, in addition to being a club song, this is a track that sensitizes the issue of nuclear power in the world.
07/2012
TILT EP!! OUT NOW ON UNDERSCORE!
A new EP containing 4 new tracks by Marco is OUT NOW on Underscore, a label by Sasha Carassi. This EP ranging from Techno to Tech-house tracks created to warm up the dancefloor! Grab your copy and enjoy!! ;)
06/2012
ANTARCTICA OUT NOW: GET YOUR COPY!
Supported by Marco bailey, Umek, Paco Osuna, Richie Hawtin, Luciano and many others Marco strikes up right before the summer with the release of his new single "Antarctica". Carrying his trip sound through dark atmospheres and fat synthesizers. Get your copy, click on the pic!
05/2012
IN THE DARK FOREST INCLUDED IN TRETMUEHLE!
Marco in "Tretmuehle" with: Ingo Boss, John Selway, Whebba, Dandi & Ugo, Mark Morris, Danilo Vigorito, Nicolas Bacher.
10/2011
NEW RELEASE ON CYPRESSLAB RECORDS: LANDING IN THE RIVER!
This new EP including "Landing In The River", by Cypresslab Records it's the impressive bomb track contained in this EP. Fasten your seatbelt... We going to Nord, from Delhi Things, passing by Ethereal world.....Landing In The River. Visit the Beatport page and download it! Click on the pic.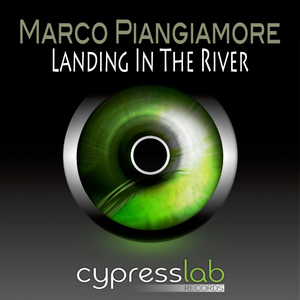 07/2011
NEW RELEASE SHEEVA RECORDS: EAT THIS VUVUZELA!
"Eat This Vuvuzela", single released by Sheeva Records. Visit the Beatport page and download it! Click on the pic.
02/2011
NEW RELEASE ON NB RECORDS: IN THE DARK FOREST!
"In The Dark Forest", song included in "Selection 4", the new EP by NB Records. Supported by Richie Hawtin, Matthias Springer, Wehbba , Paco Osuna, Edgar De Ramon, Monika Kruse, Laurent Garnier, Misjah van der Heiden (DJ Misjah), Sven Schäfer (Raveline Mag), Wally Lopez and many more. Out now on all stores. Visit the Beatport page and download it! Click on the pic.
01/2011
MARCO ON NB RECORDS (KONTOR)
Marco continues his artistic journey. After signing with the big label of Miami, Sheeva Records, his continues to go stronger and stronger. Marco Has now signed with NB Records from Vienna, the prestigious label founded by Nicolas Bacher. Techno pearls are coming... Stay tuned! :) Marco.
11/2010
STUDIO
Currently, Marco is working hard with it's synthesizers and other impressive tools on his newest and most important project, available for download soon!
06/2010
---
Marco Piangiamore 2012 ©